Understanding the Periodic Calendar begins with a simple idea…



A year can begin on any day of the week…


…and whatever day starts us off
creates a unique layout of days to follow.

In the Periodic Calendar, these unique layouts are known as the seven types of years
and they are named for the day of the week on which they begin.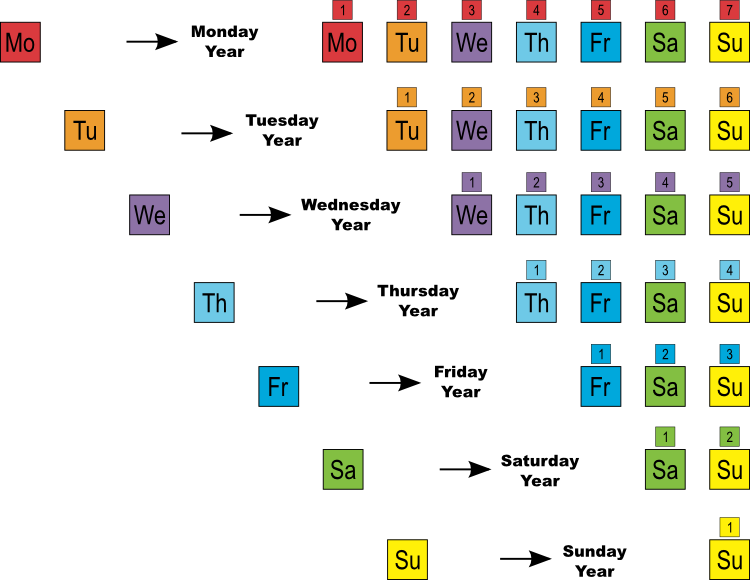 By overlaying the seven types of years, we discover our elements,
grounded in the days of the week and existing over an array of days of the month.
The idea being that a collection of Sundays, as found for example in Element 7,
have more in common with each other than a January 1st that can be any day of the week.


Once we identify the seven types of years,
the perpetual functionality of the Periodic Calendar is enabled.


And by changing our focus to the day of the week, the Periodic Calendar
provides a more consistent framework for considering history.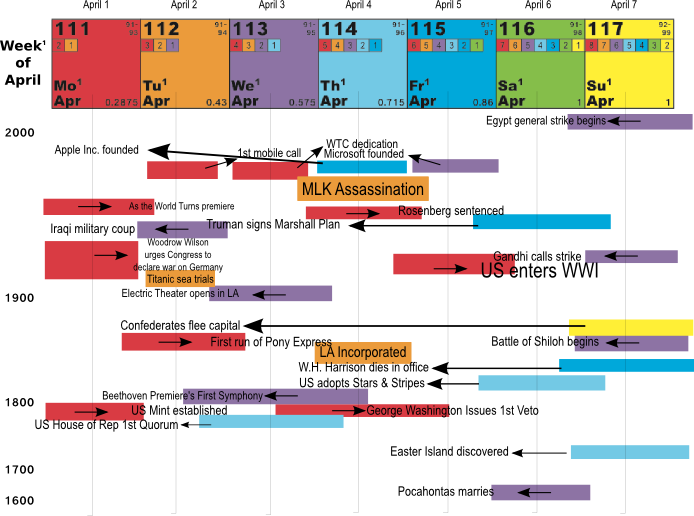 (chart showing the differences between P-Cal and the traditional calendar's placement of historical events from the first week of April)

Not to mention also saving us from having to buy a new calendar every year.
The Periodic Calendar – Welcome to the Future!