The Periodic Calendar is a new perpetual calendar system
as capable of tracking what's happening this week…

…as it is exploring any date going back to 1582…


…or into the future as far as you want to go!


It's not a calendar you get all at once…
…but it is built on a simple idea.



A year can begin on any of the seven days of the week…


So to find any date…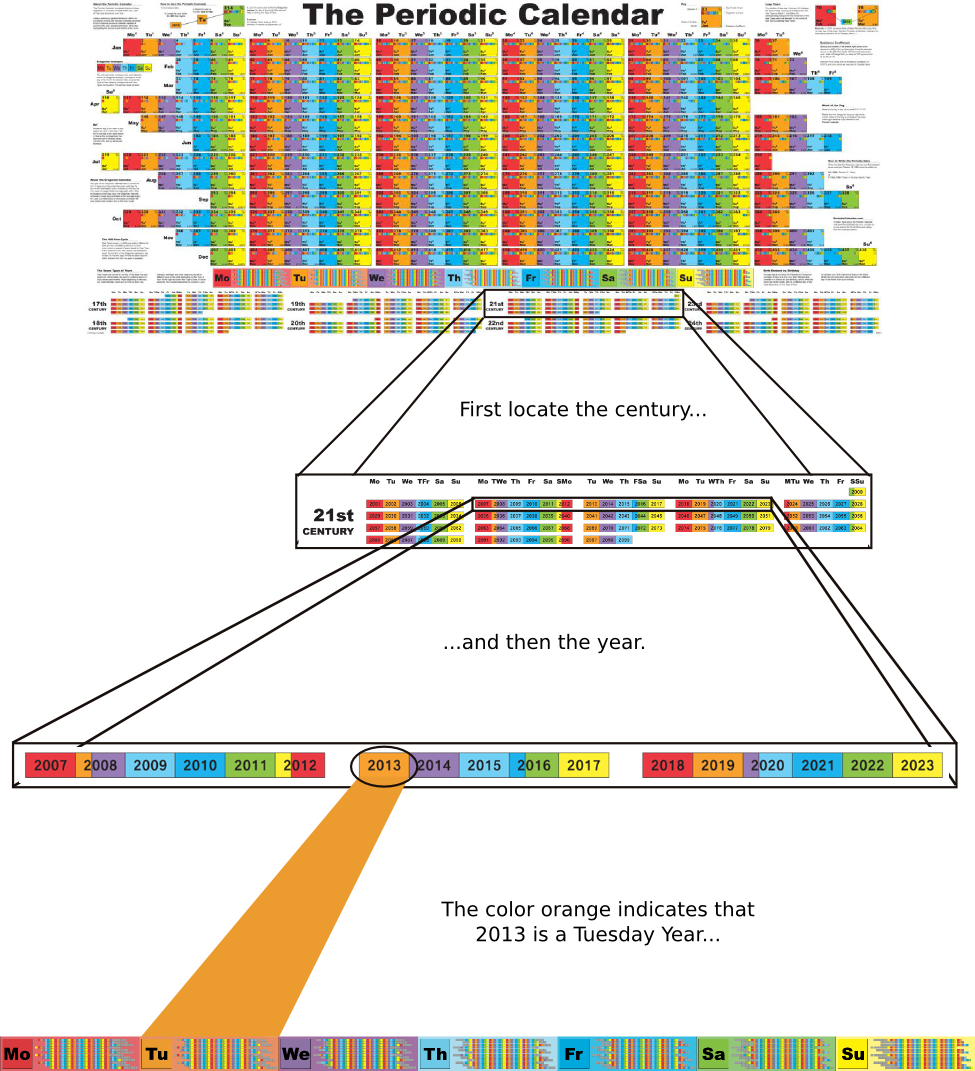 So for all of 2013, the orange isotopes
will tell us the day of the month.



And that's all you need to know
to get started with the Periodic Calendar!

…

What does it all mean?
That's another question.