The first calendar I made after we moved to San Francisco was the Ape Con Myth 2011 Have a Nice Dot Calendar.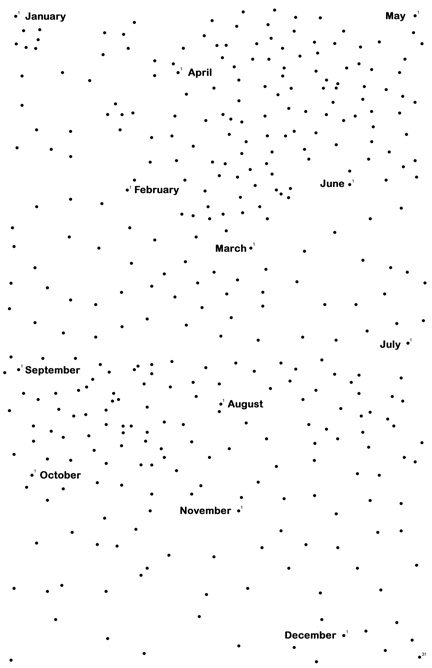 Like the ones before it, the 2011 calendar's only promotion was in the form of free copies sent without explanation to "places of interest".  Despite never following up, as was my custom, a few months later I found myself at one of these places, namely the gallery and fine art press, Electric Works, only to see…  What?!
It was the Have a Nice Dot calendar displayed in the front window!!!
And the rest is… history in the making!  After carrying the Ape Con Myth 2012 Novelty Rip-Off Calendar in their bookstore last year, I am excited to announce that Electric Works is the first location on Earth to carry the Periodic Calendar!
If you want to get up close and personal with P-Cal before buying your own, get thee to Electric Works at 1360 Mission Street in San Francisco!
Tell 'em Joey sent ya!